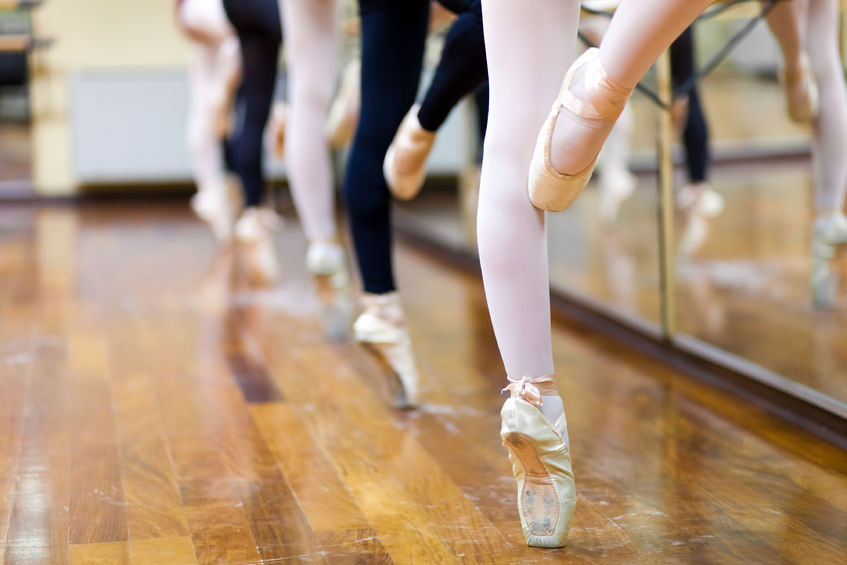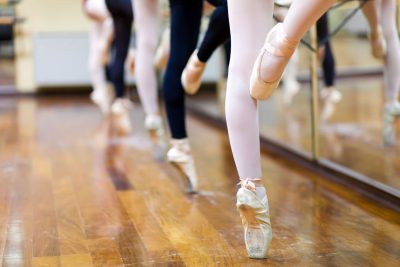 From toddlers to teens to adults, the staff leads students through age an appropriate and skill level based curriculum which follows the current trends in class and performance training. The curriculum also aligns with the National Standards of Arts in Education.
Dance teaches many respected attributes when students, parents, and instructors share a common vision and see the benefits of consistent and age-appropriate training. Whereas dance may begin at any age and certainly our program offers beginning level classes for all age groups, our training philosophy reflects the natural progression of a student from pre-school through the high school years.
Toggle for more information
AcroDance (4 and up)
Our programs is open to students with Dancin'Tots or Creative Movement experience. The class moves through the basic skills such as back handsprings, working in small groups with a very individualized approach to training the whole body through conditioning and progressive skills. The curriculum introduces the students to progressive skills from front/back rolls, front/back limbers, handsprings, and walkovers to upper level skills like back handsprings, tucks, and aerial cartwheels/walkovers.
Parents should be aware that the children will move through the skills based upon their individual needs and setting their own training pace.
Beginner Ballet, Jazz, Pilates, Core Conditioning
We will hold adult classes in the above courses; availability is based upon interest. Older students with dance experience will also be accommodated. Classes range in age from ? to ??? But you're never too old to start! Our promise to all adults is a fun, energetic class and NO cameras!
Classical Ballet (5 and up)
Structured ballet classes are offered to students 6 and up. Students between the ages of 10 – 12 with two consecutive years of training taking two ballet classes per week may be considered for pointe work. Students begin with barre work, center floor work and progress to work on the diagonal. Stretching and conditioning are also included in the class routine. Rhythmic and lyrical interpretation will be explored throughout the year as well. Classes are broken into skill and age levels.
Students nearing the age of 11 with 2 consecutive years of ballet training per week will be considered for work on pointe. All classes are conducted in a manner which honors the dignity of ballet as a 400-year- old classical art form.
Dancin' Tots (2 1/2 to 3 years of age) &
Early Childhood Creative Movement (4 to 5 years of age)
This program is designed for our youngest students ages 3-5. The classes combine social interaction with critical and creative thinking skills with emphasis placed on total body movement. Since ballet terminology is the basis of all dance terminology, students will be introduced to the basic French terms used in various styles of dance. Dramatic play, reading games, parachute play and rhythm instruments will be used to round out the class structure. Song and dances will encourage development of timing and rhythm skills. Floor exercises and stretches will build strength and flexibility. Classes are rewarded with stickers or a stamp for following instructions and a job well done.
When a child enters our studio at the pre-school level, our Dancin' Tots and Creative Movement explores the joy of moving – to walk, to run, to jump, hop, leap – without restriction. For the young dancer, dance provides an adventure of what their minds and bodies can do in a fun, exciting, and developmenfally appropriate manner. At this age, the teachers watches for issues that may affect the dancer later: walking on the balls of the foot, knees not aligned with foot in plie, not hearing the beat or recognizing the tempo of the music. For many dancers at this age level, dance teaches social skills such as waiting one's turn, keeping personal space, following directions, etc. We have specific criteria for each age which will be shared with you the first week of class. Developmentally, physically and emotionally, the 3 year old, the 4 year old, and the 5 year old are very different as seen as the student moves from one level to the next. Our philosophy is to facilitate their exploration and to give them a vocabulary with which to express what they discover.
Jazz and Tap (5 and up) — Hip Hop & Contemporary In Jazz Classes
Jazz and tap classes are open to students 6 years of age and up. Students with two years of preschool movement may be considered at the age of 5.
Pre-school movement or ballet is highly recommended for the younger students as a prerequisite due to the understanding of correct body alignment/ placement and the development of large motor, rhythm and social skills necessary for further study. Students of jazz and tap are instructed in current principles in their respective disciplines. The use of contemporary, upbeat music is a big "plus" for many students. The warm-up involves a center floor barre, aerobic exercises, and stretching.
Jazz and tap students build on their ballet or basic movement techniques. They will further their rhythm skills, body alignment, placement of weight, knowledge of classroom and stage directions, and their command of basic terminology. The student with a ballet foundation typically has greater success progressing by refining their movements rather than looking simply for the grandiose.
Hip Hop has a prerequisite of 2 years of jazz. Hip hop is set as an extension of jazz class in the younger levels and a separate class in advanced levels; it is highly stylized and requires a great knowledge of the body's mechanics – how it moves, and its boundaries.
Students should be in good physical condition before considering hip hop as a stand-alone class. Our instructors will communicate with students and parents if, for a students safety, additional training is needed before beginning hip hop.
Toddlers love to move! There is no better way to encourage your child to love dance and movement than to participate with them. One parent – mom or pop – may attend class assisting and "moving" with students 18 months to 3 years.  Class focuses on building large motor skills, coordination, and social skills through song and dance, games, and manipulatives such as parachutes, hoola hoops, balls, ribbon rings, and more! Six week sessions are offered multiple times during the year for this highly energized and discounted workshop.
Pointe (11 and up with two consecutive years of dance / two classes per week)
Pointe class builds upon the technique of classical ballet. Pointe class should never be viewed as a stand-alone class. Our program adheres to the guidelines set forth by the American Ballet Theatre National Training Curriculum and the major ballet schools (Vaganova or Russian, Cecchetti or Italian, French, and the Royal Academy of Dance or English). To be considered for pointe, students must have been enrolled in ballet for two years and should be taking two ballet classes per week for one year prior to beginning pointe. The age to begin training varies from student safely begin between the ages of 10 to 12. Students must be diligent in attending class and focused and attentive while in class.
The primary student from 6 and up can never go wrong starting their exploration of dance with ballet. Ballet teaches the student control, alignment, and body placement necessary in all other forms of dance: jazz, hip hop, tap, acrobatics, modern and variations thereof. Most often, teachers of the other disciplines use ballet terminology. Ballet teaches beyond the steps by teaching self-discipline, self-awareness, self-motivation, time management, steadfastness, spatial awareness and other skills needed within a group setting. These are transitional skills necessary in further dance study as well as in our families, schools, and communities. Ballet should always accompany the dancer along their exploration of movement.
The Ashland Regional Dance Theatre believes that dance should be accessible for students of all ages and abilities. Therefore, we offer classes for students with special needs. Students must be referred to the studio program through authorized school personnel, a health care organization, or counseling center. The studio must be informed of all of the student's needs and a parent or a parent representative must be present in the studio during class. The studio director works closely with referring organizations to develop strategies to insure a safe and positive experience in class and performance. Our special needs students participate fully in performances and are given preferential seating for each event. This program has been provided through the Ashland Youth Ballet grant from the Mansbach Foundation.