Highly Qualified and Experienced
Consistent, safe, positive, and challenging curriculum
Ashland Regional Dance Theatre holds Leap n Learn Certification for our youngest students. This curriculum focuses on building physical, social, and cognitive skills through current training trends for this energetic age grouping. In the primary ages, instructors hold certification through the Dance Masters of America. The director holds certification in all of die above as well as the American Ballet Theatre National Curriculum dirough Level 5.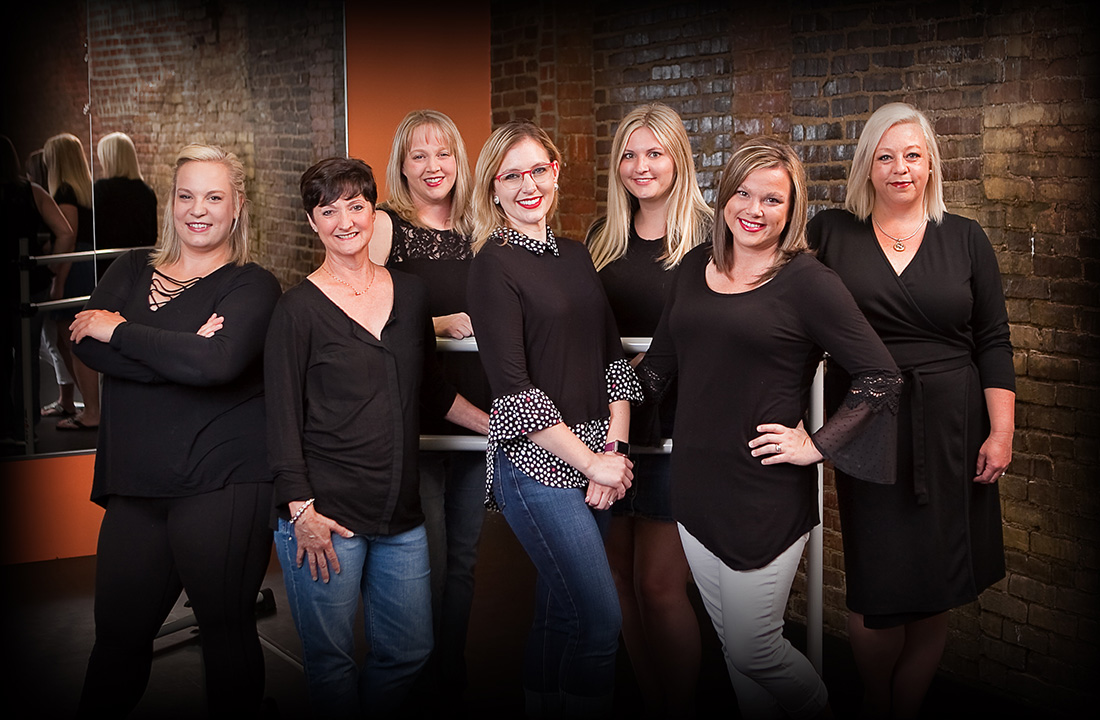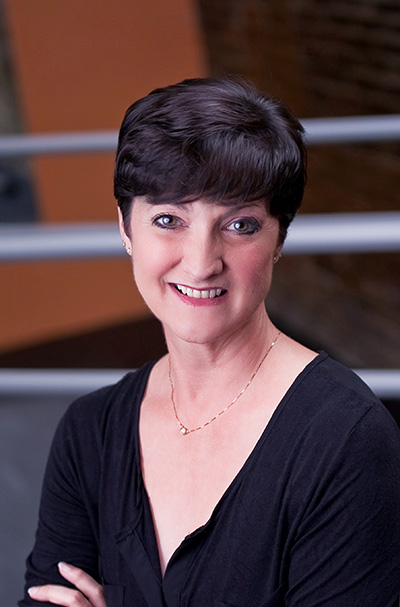 Maria Whaley
Owner / Director
American Ballet Theatre National Training Curriculum (certified Pre-Primary – Level 5)
Leap N Learn Trained/Certified Studio Owner
Dance Masters of America Certified
Dance Masters of America Teacher Training School Graduate (certified in ballet, jazz, tap, modern)
Northeast Kentucky Small Business Award Finalist (2014)
Certified in Progressing Ballet Technique
Dance Masters of the Bluegrass Chapter #40 President
Former Education Chair
Maria Whaley has over 35 years of experience in dance performance, teaching, choreographing, and directing.  In addition to her work at Ashland Regional Dance Theatre, Mrs. Maria founded and serves as director of the Ashland Youth Ballet, the resident company of the Paramount Arts Center, since 1989.  She began teaching after training and performing at Virginia  Intermont College, the Atlanta Ballet, and a variety of teachers from influential programs such as Joffrey Ballet, Julliard, and American Ballet Theatre.  Throughout her career, Mrs. Maria has staged productions from state pageants to regional and community theater to concert dance to lecture demonstrations.  A former Kentucky Arts Council Roster Artist, Mrs. Maria has conducted residencies and workshops in many school districts in Kentucky and Ohio, and continues to provide professional development seminars to integrate the arts into the core curriculum.  Her students have been awarded local, state, and national titles/awards and have been selected to attend renowned training programs from American Ballet Theatre, Joffrey Ballet, Nutmeg Conservatory. Virginia School for the Arts, The Rock, Pointe Park College, and many more.  Her students have gone on to professional careers as professors of dance, on and off Broadway performers, dance and theater instructors, and to dance nationally and internationally.
Mrs. Whaley is a graduate of Marshall University with a Master of Arts from the University of Dayton in Theological Studies.  Mrs. Whaley also teaches at St. Joseph High School in Ironton, OH where she teaches theology at the high school level and teaching/directing performing arts at the grade school and high school levels.
Mrs. Maria and her husband, Larry, have three grown sons who have all danced and tumbled growing up.   In her limited free time, Mrs. Maria enjoys walking every morning, gardening, and spending quiet time at home with her dogs, and being involved in her church community.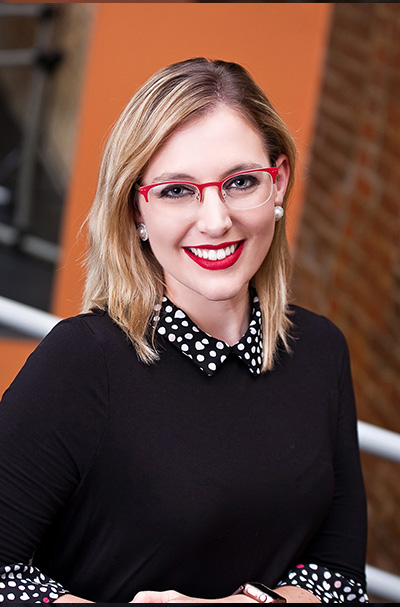 Caiti Anderson – Ozgur
Dance Instructor

Dance Masters of America certified (ballet, jazz)
Ms. Caiti Anderson – Ozgur began her early training with Mrs. Maria at the June Conn School of Dance dancing with the Ashland Youth Ballet. Ms. Caiti assisted in classes throughout high school and certified with Dance Masters of America. While in college, Ms. Caiti taught creative movement, ballet, and jazz.
Ms. Caiti is a graduate of Marshall University and holds a Masters Degree in Special Education. In addition to teaching at ARDT, Ms. Caiti teaches at Open Door School in Ironton, OH. She uses her background in Special Education to influence her teachings on the dance floor, focusing upon the students' strengths and learning methods to enhance their dancing abilities.
She is newly married to Dr. Sinan Ozgur and lives in Ashland with "fur babies" Laura, Quincy, and Piglet.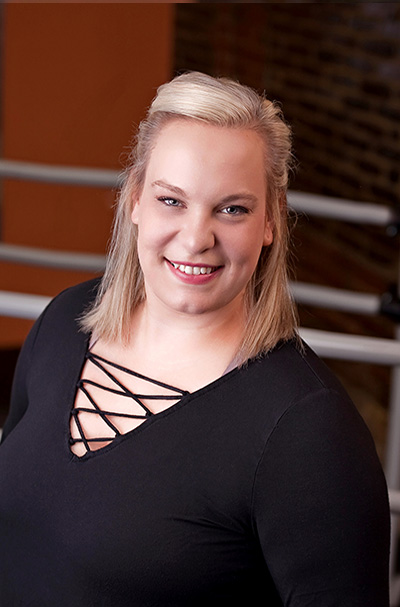 Kaitlyn Rose Eldridge
Dance Instructor / Dance Coach

Dance Masters of America certified (ballet, jazz)
Leap N Learn trained teacher
Ms. Kaitlyn Rose Eldridge has been dancing since she was three years old. She graduated from Greenup County High School where she was a member of the Greenup County Dance Team. During her time with the dance team, she earned four national titles.
Following high school, Ms. Kaitlyn attended Morehead State University performing with the campus dance ensemble. Ms. Kaitlyn teaches ballet, jazz (musical theater and contemporary) and tap. She works with the ARDT Honors Dancers teaching and choreographing competitive dances. Her students have received high honors at the Dance Masters of the Bluegrass Performing Arts Competition and Solo Title Pageant.
Ms. Kaitlyn also assists Mrs. Maria with the Ashland Youth Ballet. Ms. Kaitlyn loves to "bedazzle" costumes as much as she loves her cats, Kippi and Gizzi!
Ms. Kaitlyn has completed Year I DMA Teacher Training School.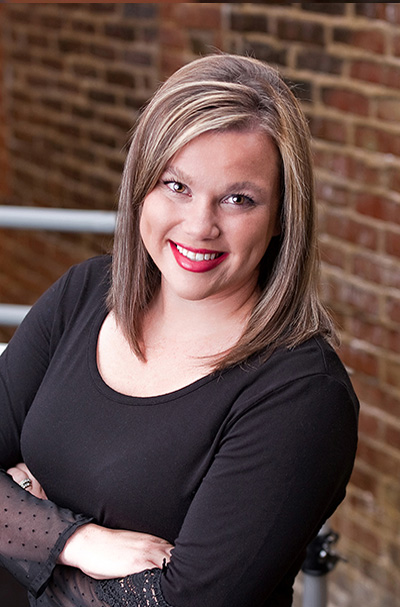 Ashton Wheeler
Lead Coach / Dance and Tumbling Instructor
Leap N Learn trained teacher
Mrs. Ashton Wheeler graduated from Greenup County High School in 2005. She is an alumni of the highly decorated and celebrated Greenup County cheerleading program. She earned a Universal Cheer Association National in 2005 as a student followed with two national titles as a coach in 2006 and 2007.
She attended Ashland Community and Technical College and Kentucky Christian University. Mrs. Ashton joined the ARDT staff in 2015 and has been instrumental in assisting with the restructuring of the dance/tumbling curriculum as well as working with production elements for the end of year showcase. Mrs. Ashton will join the production team of the Ashland Youth Ballet for the 2018-2019 season. She and her husband, Andrew, have two daughters. Mrs. Ashton believes her greatest role is being "Mom" to LillyGrace and SophieBeth! The Wheelers reside in Ashland with their daughters and pups, Tink and Daisy.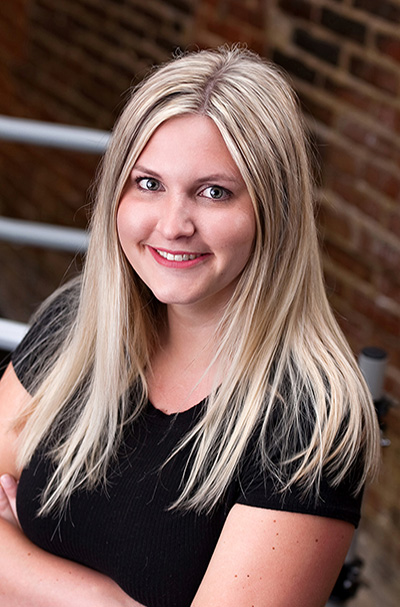 Kameron Greenslate
Lead Coach / Dance and Tumbling Instructor
Certified in Leap N Learn
Ms. Kameron Greenslate began her early dance and tumbling training at the June Conn School of Dance. She is a former member of the Ashland Youth Ballet and a 2010 graduate of Fairview where she was a cheerleader for 4 years. She was named to the Universal Cheer Association All–Star squad twice.
After high school, Ms. Kameron attended Marshall University, where she earned a BFA in Theatre Performance with a Minor in Dance. While at Marshall, she performed in several theatrical productions and with the AMUSED Dance Ensemble. After graduating from college in 2014, she returned "home" to ARDT to teach acro/tumbling. Ms. Kameron teaches English and Theatre at Greenup County High School where she serves as the director of the Musketeer Troups, Greenup County's competitive dram group. She is currently pursuing her Masters degree from the University of the Cumberlands. This season, Ms. Kameron will be training in the Leap N Learn curriculum and will be working with the Ashland Youth Ballet. Ms. Kameron lives in Greenup with her dog, Rowdy, and cat, Jackie O.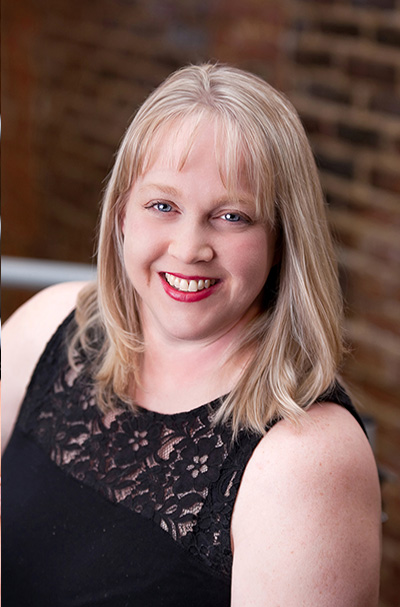 Stacy Stephens
Lead Tumbling – Acrobatics Coach
USAG Safety and Risk Management Certification
USA Gymnastics Professional and Instructional Member
USAG K. A. T. Certification
Mrs. Stacy Stephens has coached gymnastics and tumbling for over 23 years. As a trained USA Gymnastics Team Coach, Mrs. Stacy coached for an USA Gymnastics club program in Columbus, OH. While in Columbus, she also directed ed a middle school cheer program and an All – Star Cheer program.
Some of Mrs. Stacy's students have placed at USAG local, regional, state, and national events as well as receiving scholarships. Additionally, many cheer students have gone on to cheer for colleges and universities such as the University of Cincinnati, the Ohio State University, Marshall University, Bowling Green State University, Miami University, and Morehead State University. She has also attended USA Gymnastics National Coaches Conventions and judged for American National Championships. Mrs. Stacy joined the Ashland Regional Dance Theatre staff five years ago assisting with the restructuring of the ARDT dance and tumbling curriculum. Mrs. Stacy has a passion for inspiring and developing self-confidence, faith, and courage in children and loves watching the excitement her student's show when mastering a new skill.
Mrs. Stacy is a registered pediatric nurse and is first aid and safety certified. Mrs. Stacy and her husband, Mark, have four daughters who keep them very busy! Mrs. Stacy enjoys crafting, sewing, and all things Disney!
Beautifully Renovated Spaces
Ashland Regional Dance Theatre provides a wonderful setting and state-of-the-art equipment to set the stage in providing you or your child with the best training and resources available.