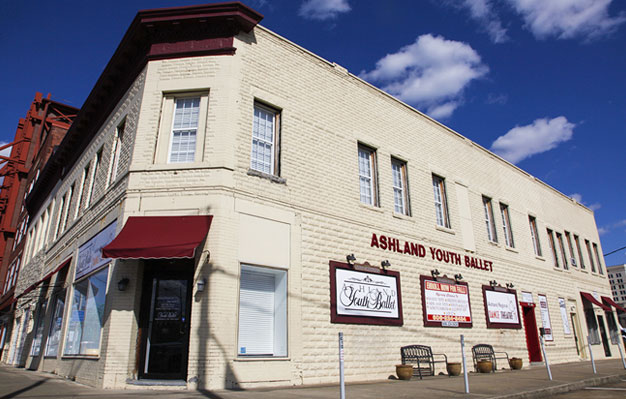 Ashland Regional Dance Theatre
A Proud Partner of Ashland Youth Ballet
Our renovated studio with state-of-the-art equipment is located in the heart of downtown Ashland's Arts District
346 13th St, Ashland, KY 41101 | Map & Directions
Business Office Hours: Monday-Thursday, 5 to 8 p.m.

(606) 324-5434
Have questions? We would love to answer them for you! You may use the form below to submit your inquiry and we will get back to you as soon as possible.